Excess gum flesh can cover the top of the teeth and create an appearance known as a "gummy smile". This dental concern can be easily fixed with laser gum sculpting. Many dentists refer to this as periodontal plastic surgery. At DentalWorks - Reynoldsburg in Reynoldsburg, OH our dentists perform gum contouring using a unique laser to easily and safely remove excess gum flesh to show more of the tooth. While this service is sometimes referred to as an aesthetic treatment, laser gum sculpting also helps a patient's oral health by reducing the risk of infection by eliminating areas where bacteria can hide. This improves in lowering the chance for gum disease.
Laser gum reshaping can be performed directly inside our dental office in Reynoldsburg, OH using a light sedative to minimize any discomfort. It is common for patients to have fear regarding a dental treatment, so our dentists are equipped to offer sedation for individuals who feel they need it. During the procedure the gums and tooth enamel will be rinsed and thoroughly dried and then the laser will carefully remove sections of gum tissue so that the gumline looks straight and even. The laser at DentalWorks - Reynoldsburg also helps to stop bleeding and seal the shape of the gumline.
The gums and teeth may be puffy and sensitive for several weeks following gum contouring treatment, but with consistent at-home oral care, the swelling will subside and the gums will heal quickly. Our dentists will discuss the caring instructions along with possible antibiotics to ensure healthy healing. Routine examinations and cleanings at DentalWorks - Reynoldsburg are recommended to help keep and maintain healthy gums.
A laser contouring treatment for the gums may or may not be covered under insurance. Although it is considered an aesthetic dental treatment, but some cases may need this treatment for dental care purposes. The billing staff at DentalWorks - Reynoldsburg will look into each patient's coverage to determine their out-of-pocket expenses.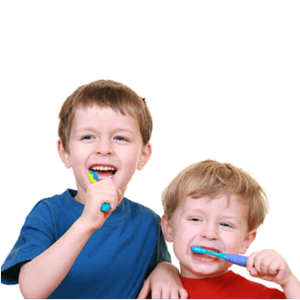 Excessive gum tissue can result in an undesirable smile. Gum reshaping with laser technology at DentalWorks - Reynoldsburg in Reynoldsburg, OH can improve this dental condition effectively without surgery. In addition to getting a gorgeous new smile, your oral hygiene will also improve, decreasing the chance for periodontal disease. Contact us to schedule an appointment with our dentists for more information.
Related Procedures