To help control oral health conditions before they get out of hand, patients should schedule a dental exam with our dentists at DentalWorks - Reynoldsburg in Reynoldsburg, OH at least annually. During the dental exam, our dentists will use numerous diagnostic methods to check the health of the teeth, mouth, gums, and jaw for areas of concern. This generally includes a complete exam, which involves digital X-rays, a visual inspection, and gum probing. By performing dental exams, DentalWorks - Reynoldsburg can help individuals around Reynoldsburg, OH take pro-active measures to slow down oral health issues in the early stages. This is the best way to give the patient a wider range of treatments that may be less invasive and more affordable.
Reviews
"Very friendly staff. Just started going there but so far so good. Very happy with the plan they worked out for me."
- T.A. /
Google /
Mar 15, 2018
"Great service Overall great experience The dentist does a pretty good job The dental hygienist is also pretty great at her job"
- Y.L. /
Google /
Nov 06, 2017
"I have always had professional friendly Personnel when I went to this dentist"
- B.R. /
Google /
Nov 06, 2017
"This is the greatest dental place I ever went to. You can schedule an appointment on the spot rather than requesting and waiting for one. The reason I went was for my bf who was having a bad toothache which was an emergency. Doctor came and his assistant and explain very clearly what was happening. They are the best and wonderful people. Once we checked out. the lady explained the billing and helped us understand. Very reasonable price and told us what to do or needed to be done. My bf and I went out of the building with a very big smile and relief. Great Place and People!"
- K.L. /
Google /
Oct 30, 2017
"Dr. Journay did an amazing job removing my wisdom teeth. The staff is great. This was my first time having any dental treatment. They kept me calm and took good care of me. No pain at all and barely any swelling."
- P.M. /
Google /
Oct 23, 2017
Previous
Next
A thorough dental exam will start with a discussion between our dentist and the patient. Our dentist will ask about the patient's health, including any current medications, illnesses or surgeries. Our dentist will ask the patient to find out if they have noticed any areas of concern. To get a complete picture of the individual's mouth, our dentist will take digital X-rays to view the teeth, gum, and bones. A visual check of the mouth with palpation will also help in checking signs of oral decay or disease. The probing tool will be used to check the condition of the gums by measuring the depth of the gum pockets and identifying areas of recession.
If our dentists find any areas of concern during the dental consultation, they will talk to the patient about possible treatment plans that may be performed at DentalWorks - Reynoldsburg or at the patient's home. Progress will be important so that the patient can continue to improve their dental health. If a patient has ongoing issues our dentists may suggest that he or she visit a oral surgeon or specialist.
The billing coordinators at DentalWorks - Reynoldsburg will contact the patient's dental insurance company to consult with and confirm all out of pocket fees prior to the visit. DentalWorks - Reynoldsburg offers payment programs to help assist with the expenses.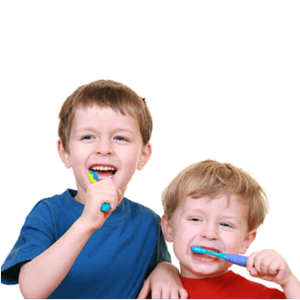 Be sure to contact with DentalWorks - Reynoldsburg in Reynoldsburg, OH to schedule your annual dental exam so you can keep healthy teeth and gums. With ongoing dental exams at DentalWorks - Reynoldsburg, our dentists can stay on top of with any subtle or major changes. This can save hours of time and discomfort, as well as avoid an extensive treatment.
Related Procedures