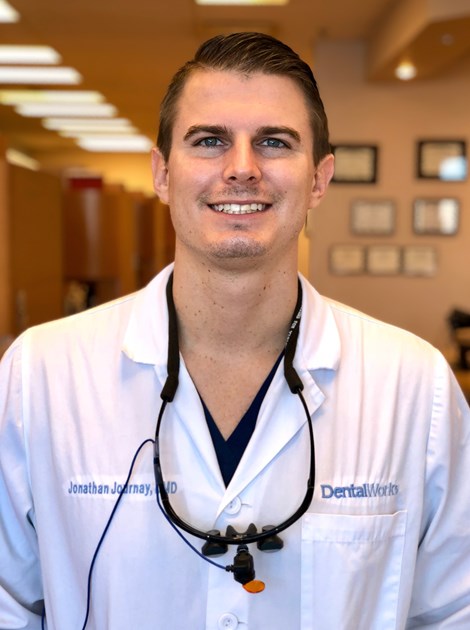 Dr. Jonathan Journay graduated with a Bachelor of Science in molecular and cellular biology at Kent State University in 2010. He continued his education and graduated with his Doctor of Dental Medicine degree from Midwestern University - College of Dental Medicine in Illinois.
Dr. Journay participates in continuing education courses to achieve new levels of success in Endodontic Therapy. He is a member of the Ohio Dental Association and likes to volunteer with Operation Christmas Child.
In his free time, he enjoys traveling, hiking, watching Cleveland sports, and visiting his family.